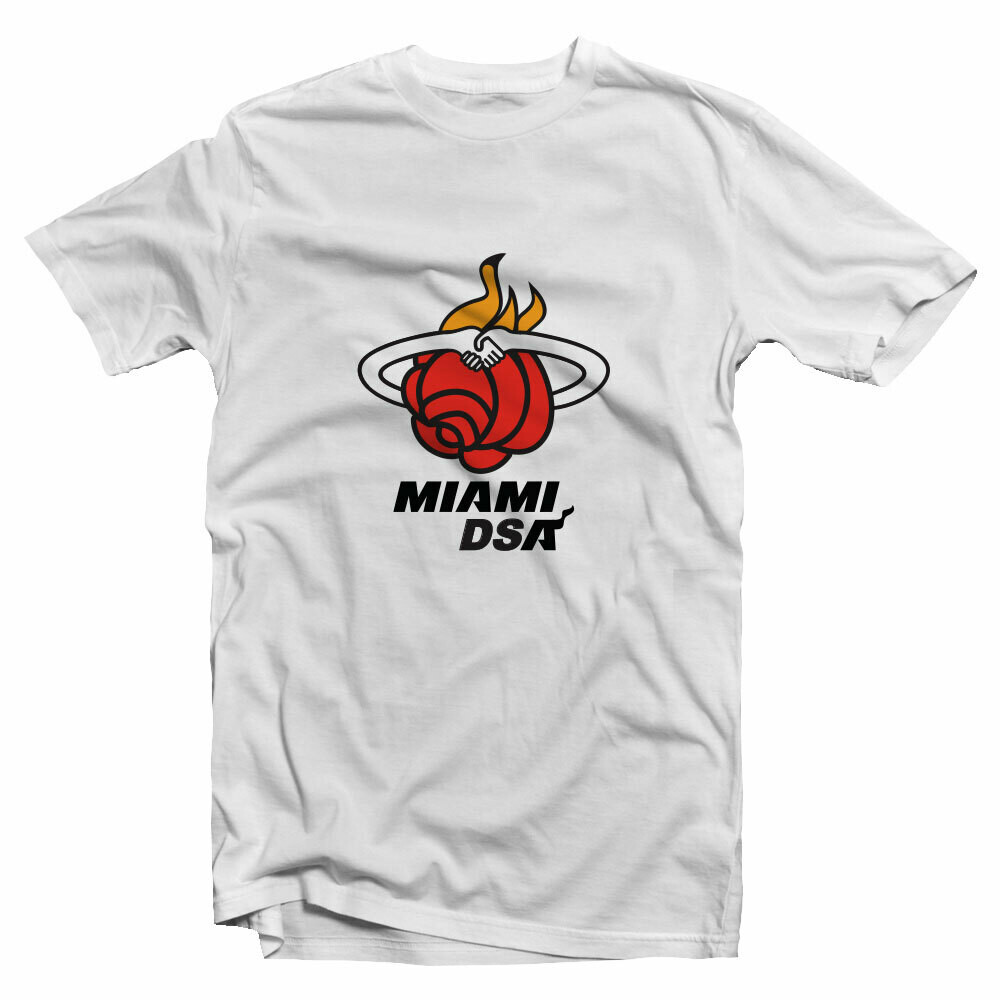 Order deadline and delivery information:
We will be placing a bulk order for t-shirts on October 30th at the end of the day. Please make sure to get your order in before then! All orders will be hand delivered to addresses in Miami.
Want to buy a shirt, but you don't live in Miami? Please contact us, and we will arrange to have the shirts shipped to you for a modest fee.
Thank you for supporting the Miami DSA!